THE MAPLE RIVER - GRAND RIVER CHANNEL

Glacial Lake Saginaw drained to the west through the Maple River valley. The Maple River emptied into the Grand River, which then exited into Lake Michigan at Grand Haven. Throughout its course, this river valley is deeply incised and cross-cuts several large glacial moraines.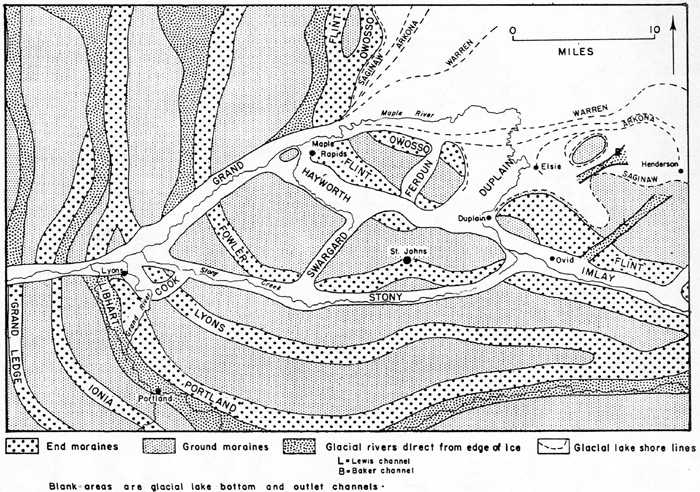 This material has been compiled for educational use only, and may not be reproduced without permission. One copy may be printed for personal use. Please contact Randall Schaetzl (soils@msu.edu) for more information or permissions.