Images from the Great Lakes region,
or
....where we in the QLRG tend to be in the summer!

The images below illustrate the types of landscapes we and our students have typically worked in. This web page provides even more information on various physical landscapes in Michigan.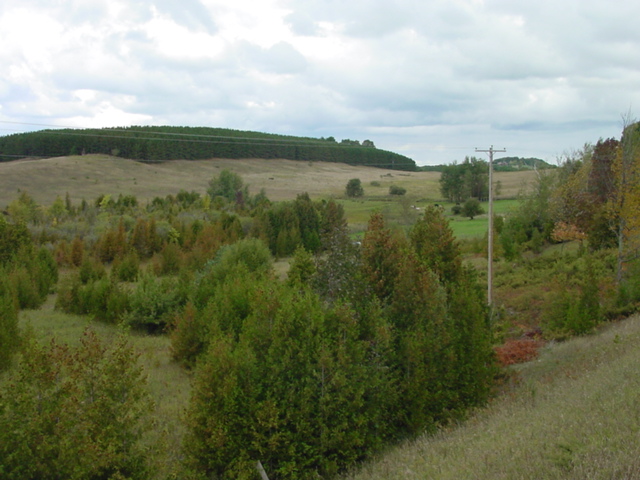 The Antrim-Charlevoix drumlin field is one of the largest in the midwest.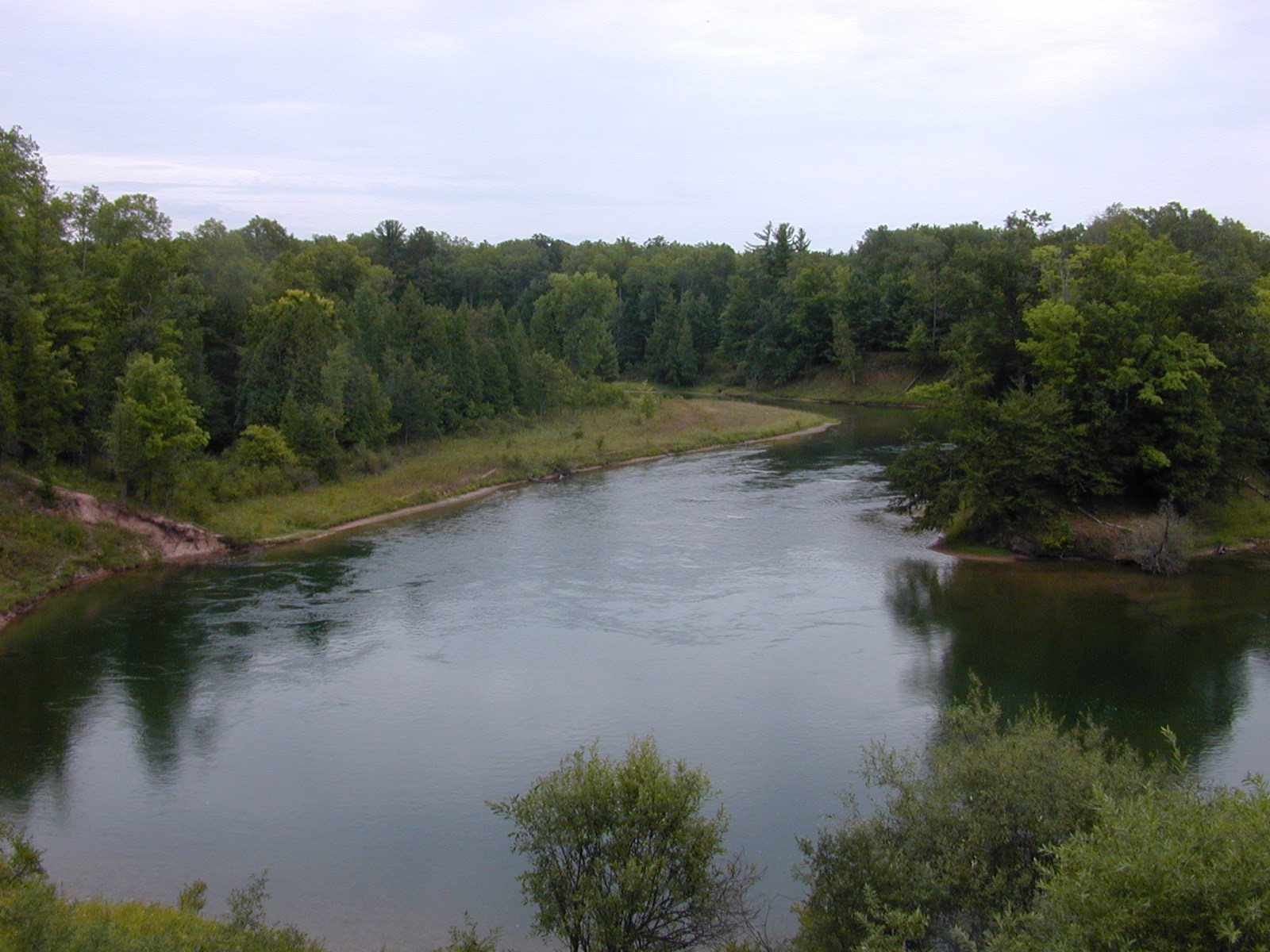 This is the Manistee River, where one of our students is currently investigating the evolution of stream terraces in the valley. If you're interested in fluvial landscapes, Michigan is an excellent place to work because very little research like this has been conducted.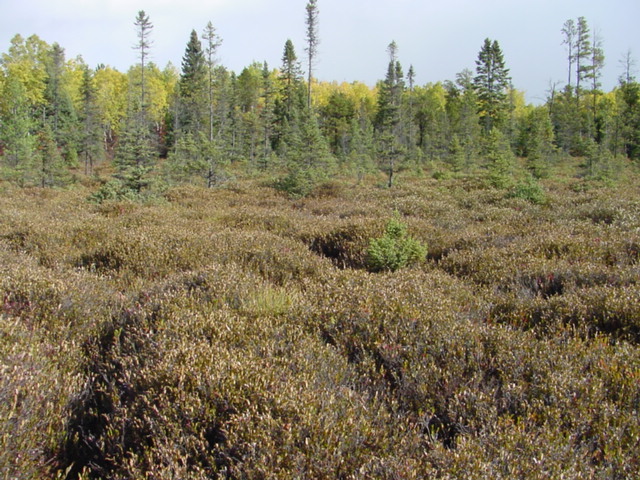 Bogs abound in the Great Lakes region. The peat and pollen within are just waiting for inspection!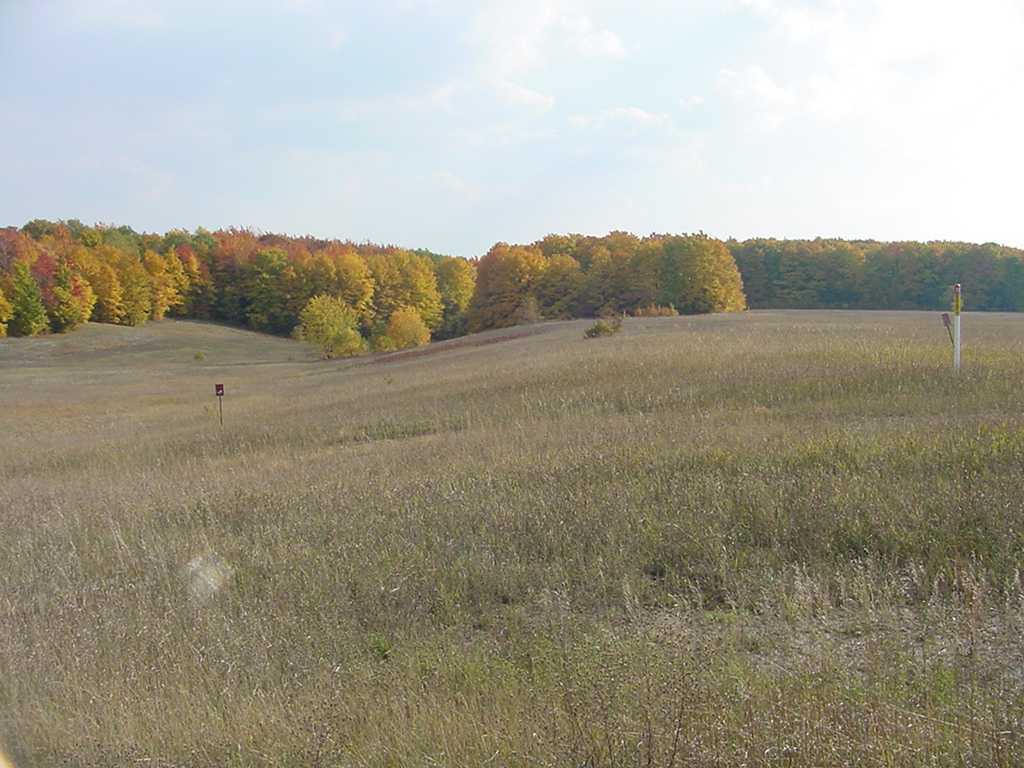 The Grayling Fingers - a high, dissected outwash plain - have been a topic of recent research.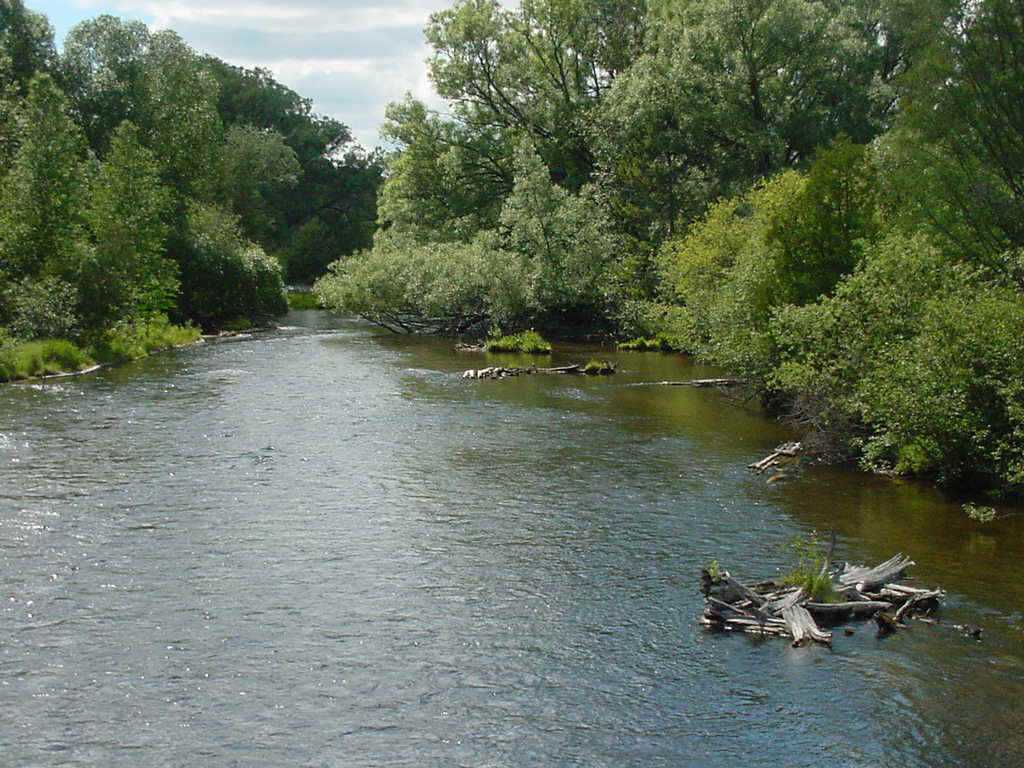 The Au Sable and many of its companion rivers have essentially not been studied. Most have a complex history, including serving as meltwater conduits, followed by a series of base level and climatic changes.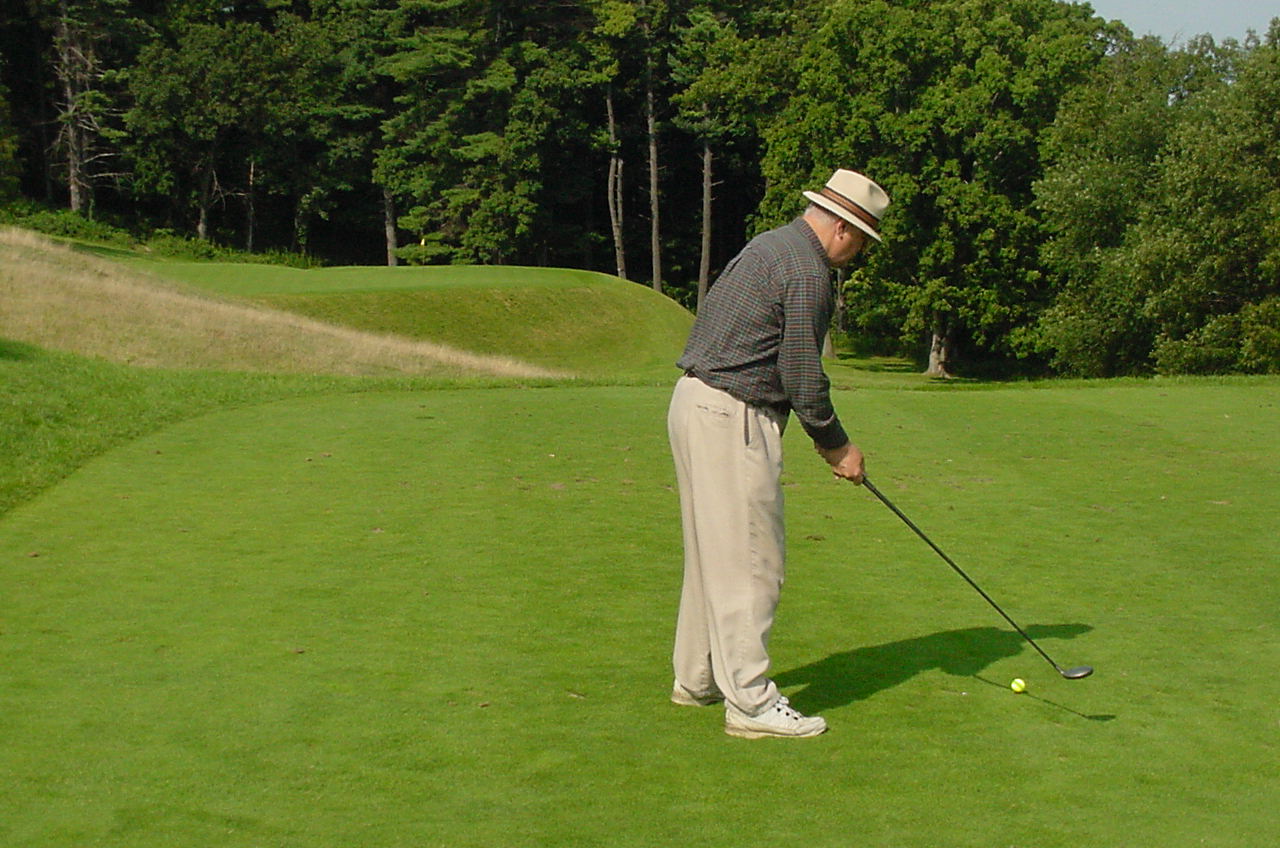 We just sneaked this one in for fun. Recreation in the region is superb!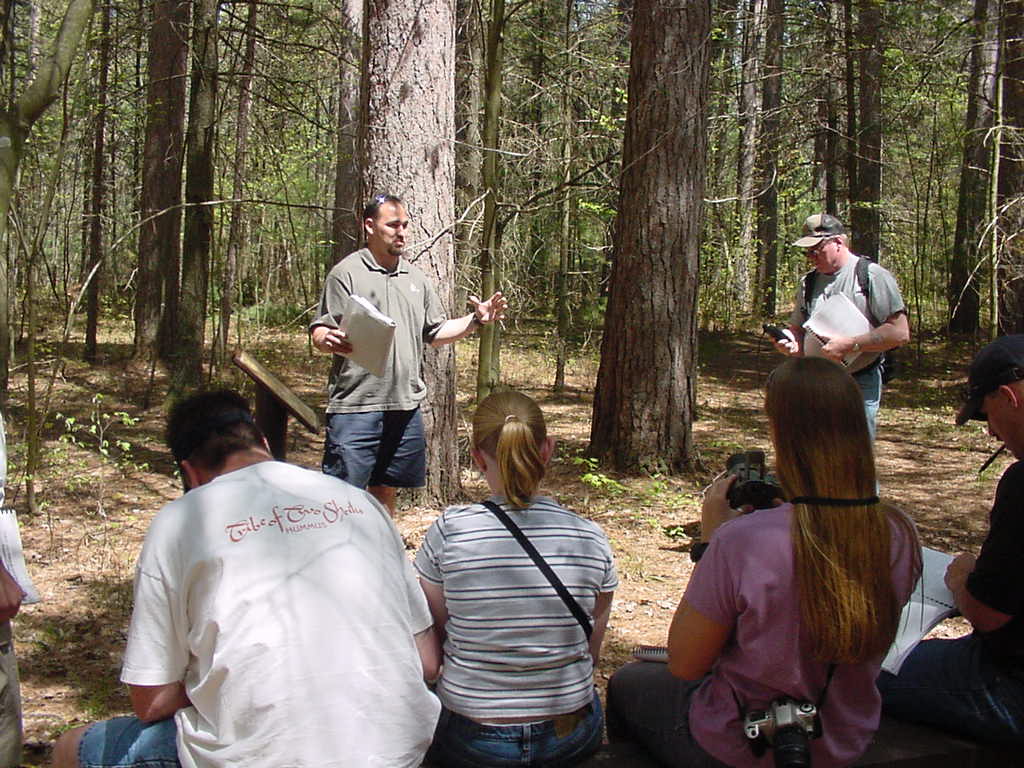 Biogeographic topics also abound. Forests of many types and stages of growth are everywhere.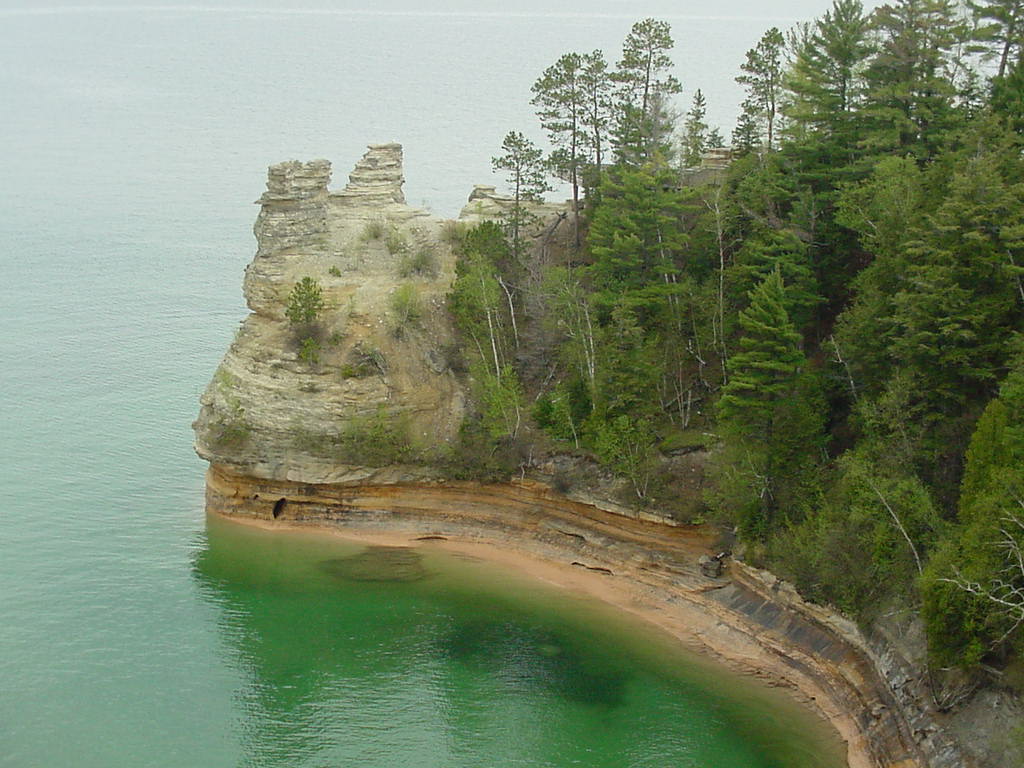 Bedrock is also available, for those who need it.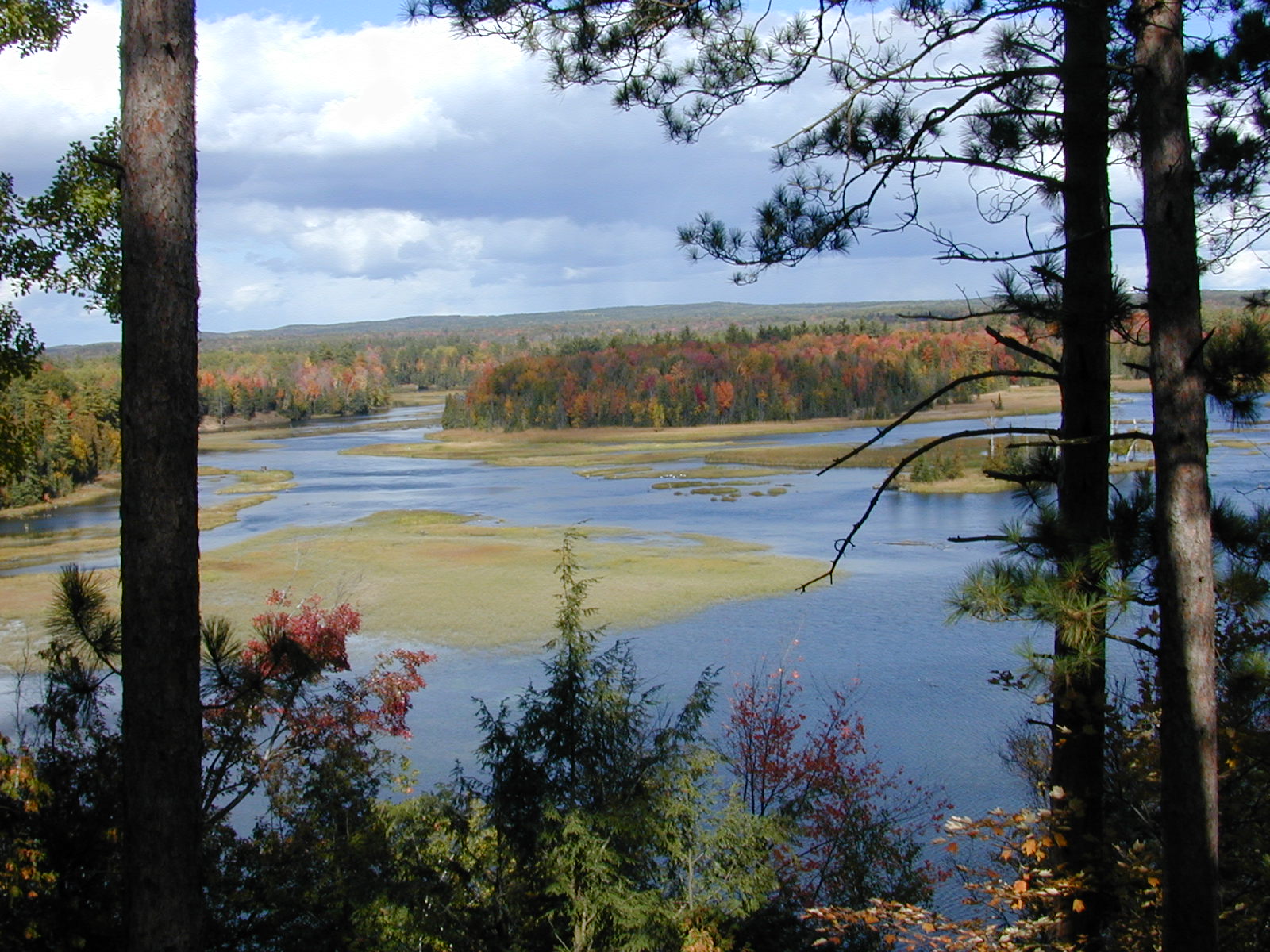 The Au Sable valley, once an artery for the logging industry, is a complex system that also contains perched dunes on its highest terraces. This image of the AuSable River valley is from about 30 km inland from the town of Oscoda. In the background are glacial landforms associated with very late Pleistocene ice. One of our goals is to better understand how landscapes like these evolved.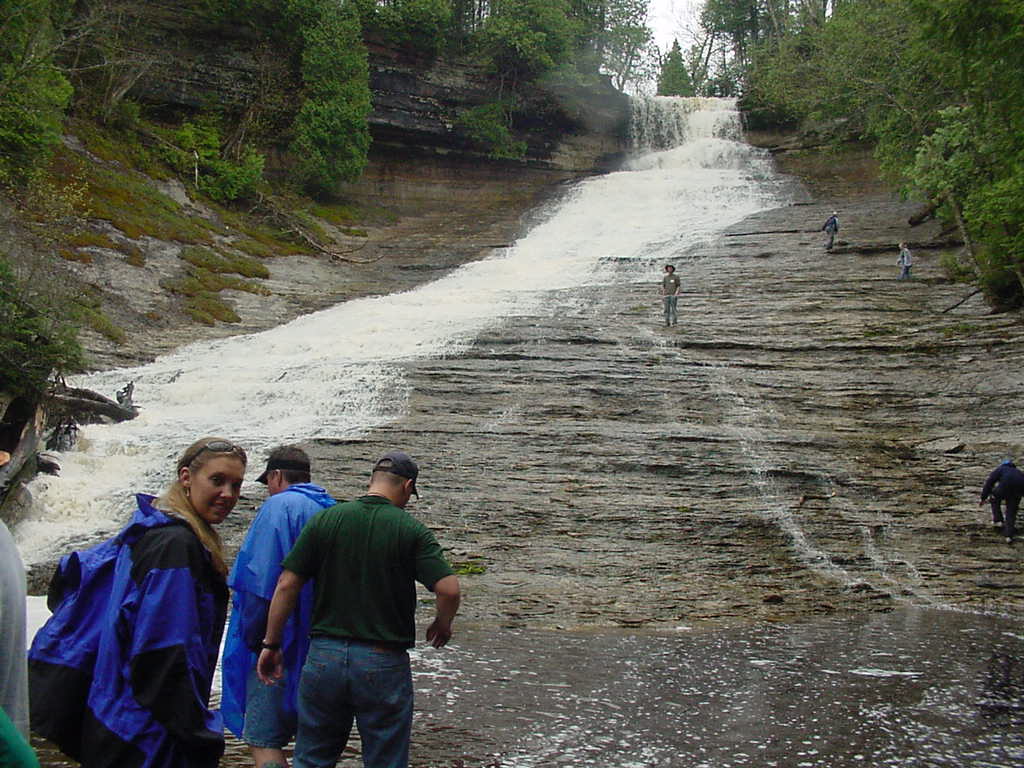 Michigan's upper peninsula is literally littered with waterfalls.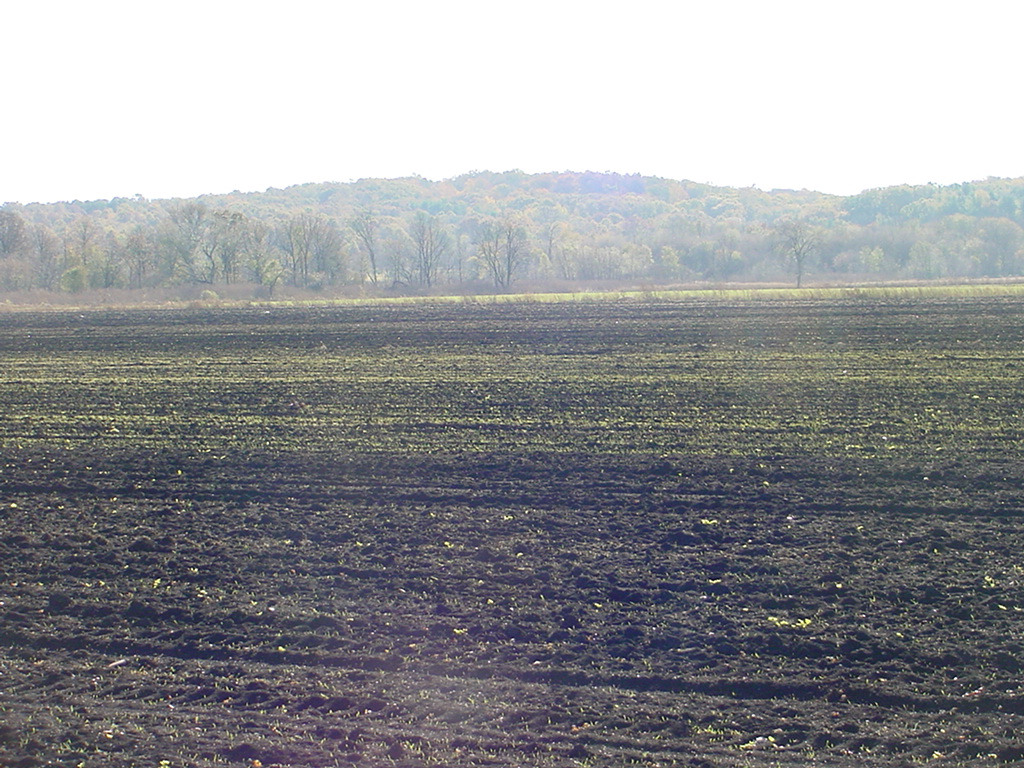 Most of the landforms in the region are glacial in origin. This is a lake plain (now with mucks) that backs up to an ice-contact slope of an interlobate moraine.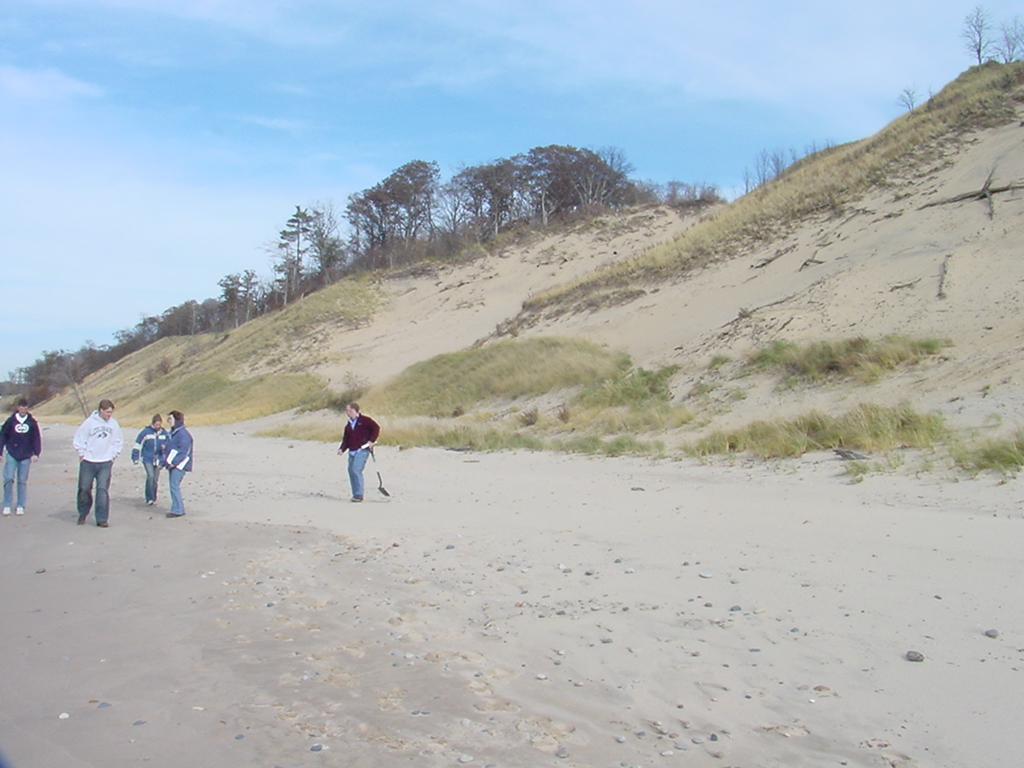 The coastal dune landscapes along Lake Michigan are a favorite topic of study. They are the largest dune field in the world that is associated with a lake. This is a scene from the Lake Michigan costal dunes.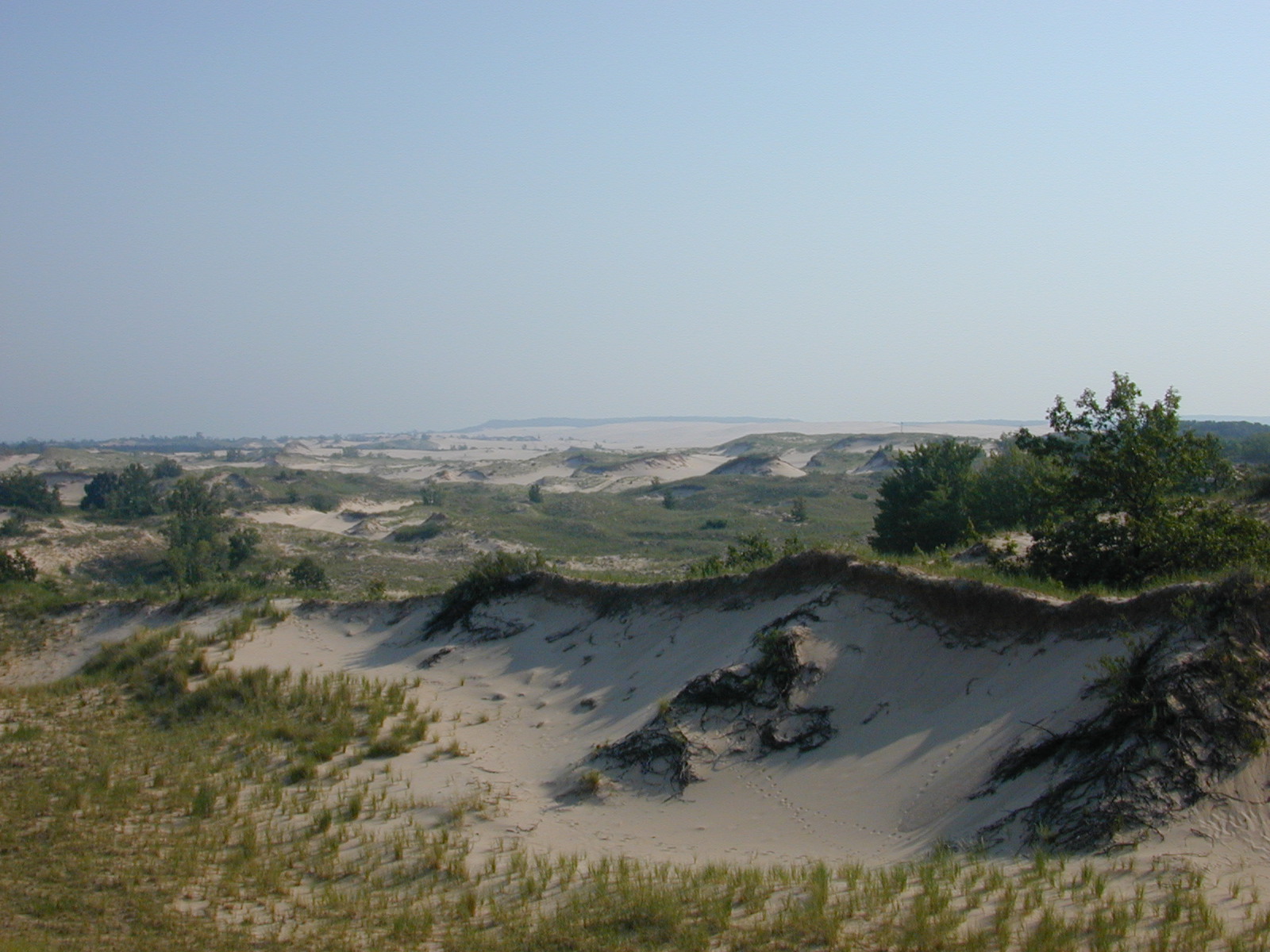 This is a scene from the perched, Grand Sable dune field in the Upper Peninsula of Michigan. As you can see these dune fields are extensive. We have a lot to learn about their age, how sand moves within them, and their relationship to the lake.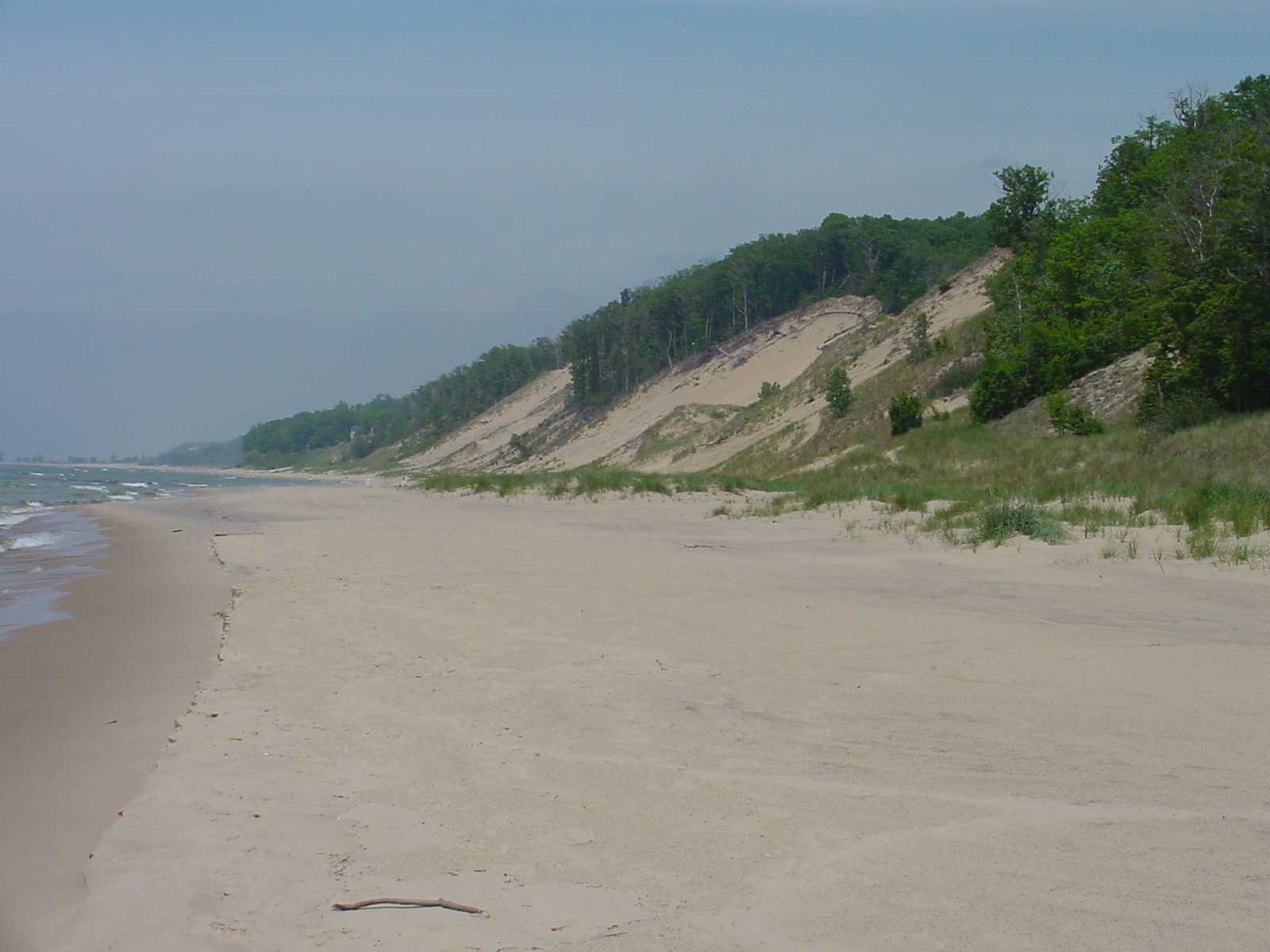 The world's largest body of freshwater coastal dunes occur along the eastern shore of Lake Michigan. These are the dunes near Holland. Although this is an impressive landscape, they really didn't begin to be studied until a few years ago. There's still much work to be done! Research on coastal processes, an emphasis within the QLRG, often involves a synthesis of eolian and coastal processes.