Pudding Stones

Visiting certain parts of Michigan, you might come across a unique-looking white rock with small red stones seemingly stuck into it. Congratulations! You have just found a pudding stone! Formally, pudding stones are a type of sedimentary rock known as conglomerate. Michigan's pudding stones are conglomerates that have been metamorphosed into a metamorphic rock called quartzite. Pudding stones first got their name from their similarity to European settlers' favorite fruit pudding dishes. Although many conglomerate rocks are referred to as "pudding stones", the most widely recognized stone in the state is comprised of a base rock of white quartzite, with pebbles of jasper and other dark-colored inclusions. In North America, pudding stones are most commonly found across Michigan, around the Ontario peninsula, and less commonly on the surrounding coastlines of the Great Lakes.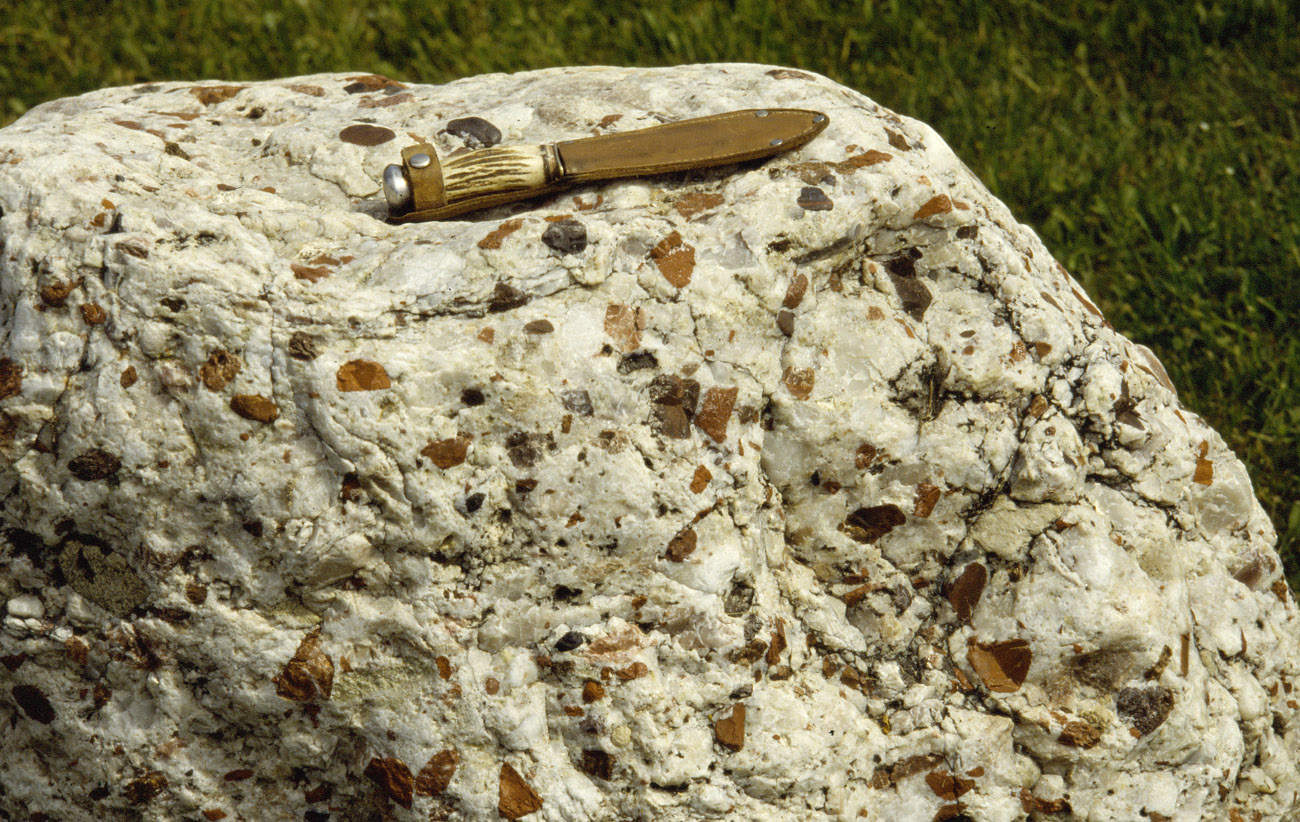 Formation

Conglomerates form from varying sizes of sediment (sands, usually) and pebbles. Smaller sands or silts surround larger pebbles and harden deep beneath the Earth's surface. In the case of pudding stones, they are first formed from a sand that is then metamorphosed to quartzite under heat and pressure. Current theories speculate that these rocks originally formed in what is now Canada around 2.3 billion years ago and were carried to Michigan in the till of the Laurentide glacier which covered the state approximately 24,000 years ago.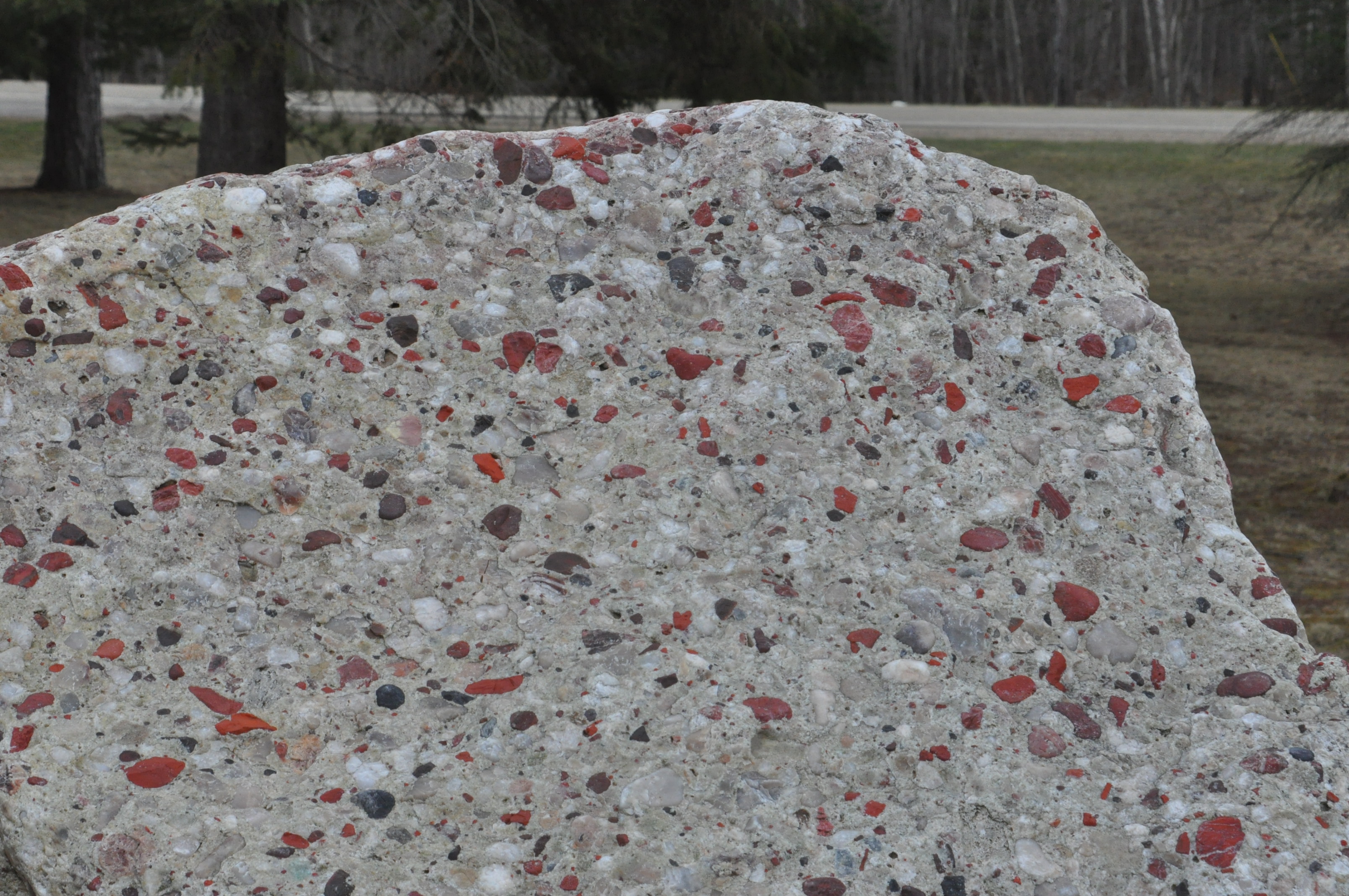 Importance to Michigan

Because pudding stones are so prevalent to Michigan, the state has developed a small industry of making novelties and knick-knacks out of the rock. Pudding stone jewelry, ornaments, garden decorations, and even nightlights made from pudding stones are becoming more and more popular. Many people also like to collect pudding stones just to admire their unique colors and patterning. These special pudding stones and the hobby of collecting them has been passed down through Michigan families for generations, with families passing down stones as heirlooms and taking children out to look for the unusual rocks. The tradition of looking for these stones is as old as the state, and is as sturdy as the pudding stone itself.